Earwigs of Germany
Checklist of the 9 species occurring in Germany
---
---
Publications on German Earwigs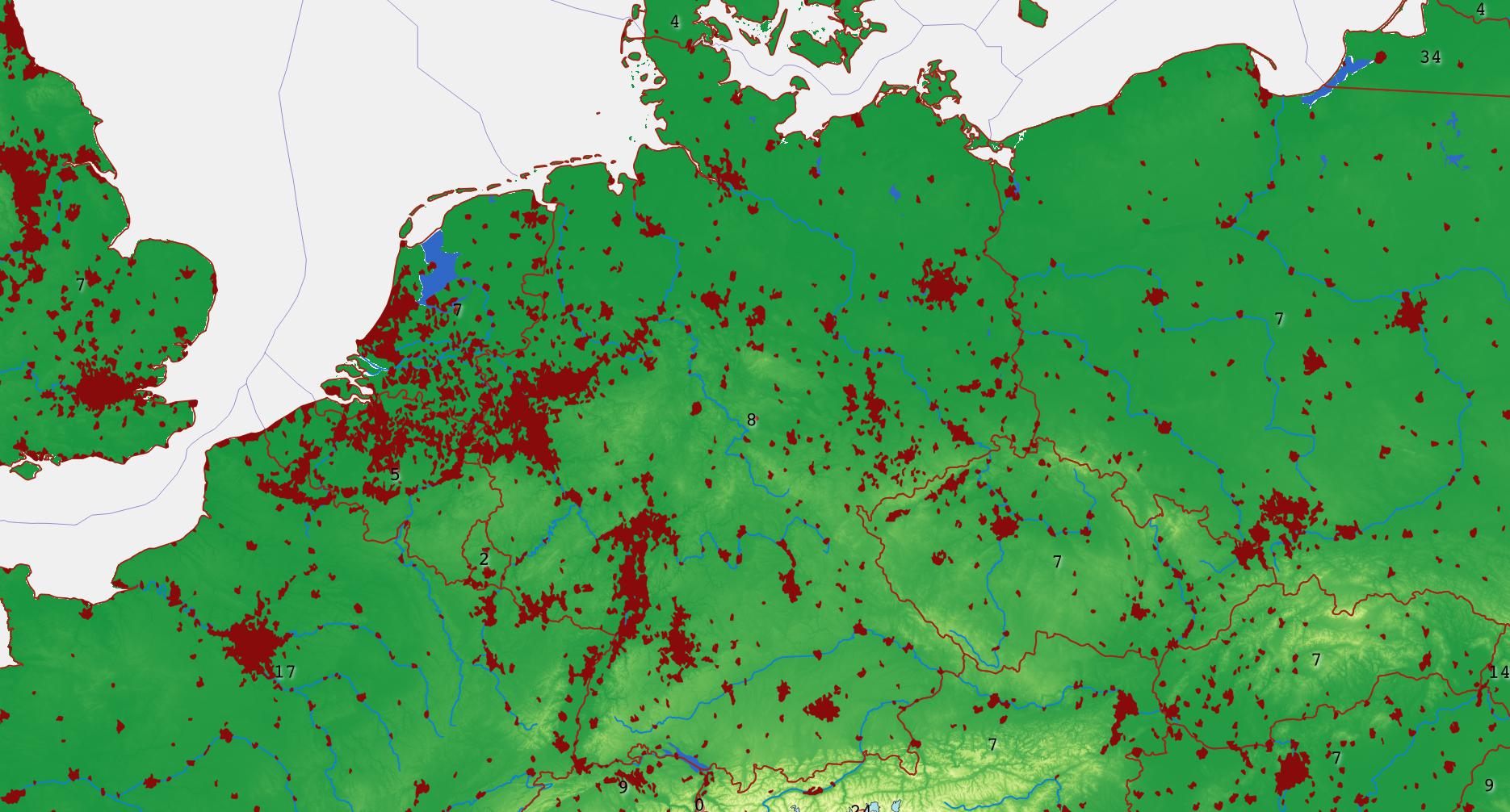 Matzke D (2001) Verzeichnis der Ohrwürmer (Dermaptera) Deutschlands [Inventory of the earwigs (Dermaptera) of Germany]. Entomologische Nachrichten und Berichte, Beiheft 6: 53-59. Verknüpfung ...
Zacher F (1917) Die Geradflügler Deutschlands und ihre Verbreitung. 287 pp.
Auf dieser Grundlage habe ich ein tabellarische Zusammenfassung für die einzelnen Bundesländer ausgearbeitet. Daneben gibt es noch meine Bearbeitung im Rahmen der Fauna Europaea.
Detailed information on the earwig fauna is available in the
databases
and in the
link list
.
---
Alphabetic List of Species
| | | | | | |
| --- | --- | --- | --- | --- | --- |
| | Family | Subfamily | Species | Author | Common Name and Notes |
| 1 | Labiduridae | Labidurinae | Labidura riparia | (Pallas, 1773) | Sandohrwurm, Uferohrwurm |
| 2 | Forficulidae | Forficulinae | Forficula auricularia | Linnaeus, 1758 | |
| 3 | | Anechurinae | Apterygida media | (Hagenbach, 1822) | Waldohrwurm |
| 4 | | | Anechura bipunctata | (Fabricius, 1781) | Zweipunkt-Ohrwurm |
| 5 | | | Chelidura acanthopygia | (Géné, 1832) | Waldohrwurm. This might be a species complex of 3 species in total, but for the time being I keep conservative and "ignore" Ch. guentheri and Ch. thaleri. |
| 6 | Spingiphoridae | Spongiphorinae | Labia minor | (Linnaeus, 1758) | Kleiner Ohrwurm, Zwergohrwurm |
| 7 | | | Marava arachidis | (Yersin, 1860) | Imported on a number of occasions with food but probably extinct by now. |
| 8 | Anisolabididae | Anisolabidinae | Euborellia annulipes | (Linnaeus, 1758) | Kleiner Ohrwurm, Zwergohrwurm. The species might be extinct in Germany now. |
| 9 | | | Euborellia arcanum | (Matzke & Kocarek 2015) | New addition, found in the Leipzig Zoo and certainly introduced. See: Matzke, D, Kocarek P. 2015. Description and biology of Euborellia arcanum sp. nov., an alien earwig occupying greenhouses in Germany and Austria (Dermaptera: Anisolabididae). Zootaxa 3956: 131-139. |